The City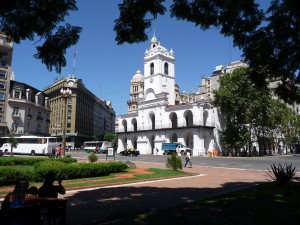 Visitors from 360 ° through the city like a Porteño (as they are called in Argentina the inhabitants of Buenos Aires) in a good mood that day rolls his eyes and turns his city. So discover diverse styles of buildings, flashes of light between the roofs, the faces of the people, the sulks and smiles, merchandise stalls or shops of luxury. Do not sit on a private bus aseptic and insulating.
We offer a tour of the city from the perspective of the socio-historical insights into topics such as the Movement of Factories retrieved, human rights, the Mothers of Plaza de Mayo; Clandestine detention centers, Community Theatre and the Tango.
Depending on the time and interests of travelers the City of Buenos Aires offers many possibilities of visits… You decide!.
Some ideas for itineraries:
The province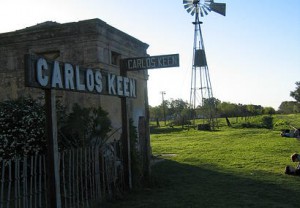 Just outside the Greater Buenos Aires urban extension of nearly 100 km radius from the core of the city proper, the landscape is monopolized by the green plain that joins the sky in the horizon. Cattle graze freely and the surrounding fields are interspersed with rare and isolated houses surrounded by trees. Throughout this province there are only two hilly areas, characterized by forests and streams: The Sierra de Tandil and Ventana the Sierras.
The places that we suggest you are off the main tourist routes, such as those thousand "nooks and crannies" of our own country so dear to us. Each of these routes can be easily reached by bus from Buenos Aires, the time required is between 1-4 days each.
Possibility of combination between the different routes, extension / reduction of the time, the choice of means of transport, with or without a companion… you decide.