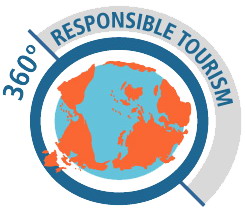 360° Responsible Tourism
is a network of professionals specialized in responsible tourism in Argentina. They organize trips based on respect and participation of local communities and native, nature conservation and sustainable development. We encourage responsibility and conscience traveler. Our motto is: In the world there is neither above nor below, neither the first nor the second, everything is 360 °. Our proposals focus on the local population, wild places and passionate guides.
Contact us if you wish to create your own customized itinerary or if you need more information about our proposals.